Mandala Theatre Nepal is back with its new production JIJIBISHA. The play will be performed by the students of Mandala Drama School (First Batch). The play will be performed for 2 days only (Oct 25 and 26, 2021).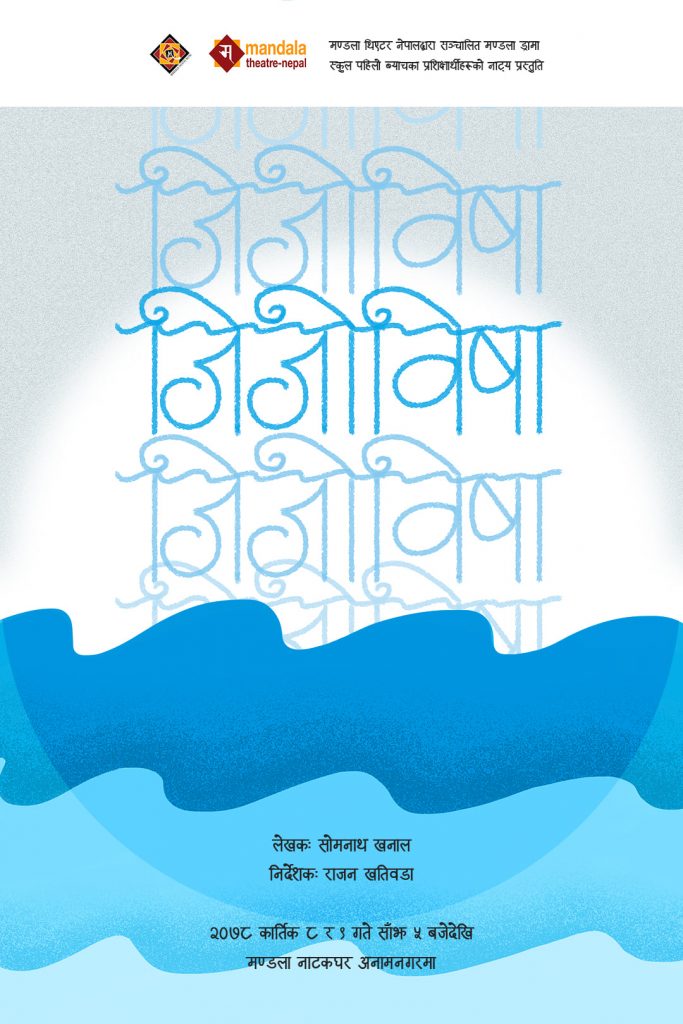 Mandala Theatre was unable to perform any live play during the global health pandemic (COVID-19) for 2 years. During this time, a couple of plays were released on Youtube and some performances were done virtually over zoom.  JIJIBISHA will be breaking the theatre silence and will be the first play to be performed live after COVID 19.
JIJIBISHA play will be performed live following the health protocols and only a total number of 80 audiences will be allowed per show.  Prebookings are required and the seats can be booked only by Phone.
Also, this play will probably be the last play to be performed in our current venue at Anamnagar before we move to our new space. So it will also be a bittersweet moment for us. We sincerely hope you will make it to our show and boost the confidence of our actors, crew, and overall Nepali theatre.
Program Details:
Date: Oct 25 & 26, 2021
Time: 5 PM Onwards (Strictly)
Seats per show: 80
Tickets Price: Rs. 500 and Rs. 300 (for students with Valid Student ID).
Booking is required. Telephones Booking only. Call 01 5705761 from 11 am to 4 pm for booking.