For the first time, Mandala Theater Nepal will make its full-length play public through a digital medium. The play Mitjyu, written by Somnath Khanal and directed by Dayahang Rai, is about to be released by Mandala through its official YouTube channel.
The Mitjyu drama is a flashback story of two old men looking back at their teens. In this play, the inter-story of a couple of friends under Miteri Saino, which is popular in Nepali culture, is presented. The other aspects of Miteri Saino, the ups and downs, and the impact the relationship has on the lives of the two friends are woven into the course of the play. The story of the eastern part of the Panchayat-era Nepal is told in the play through the memory of two old men in the present time.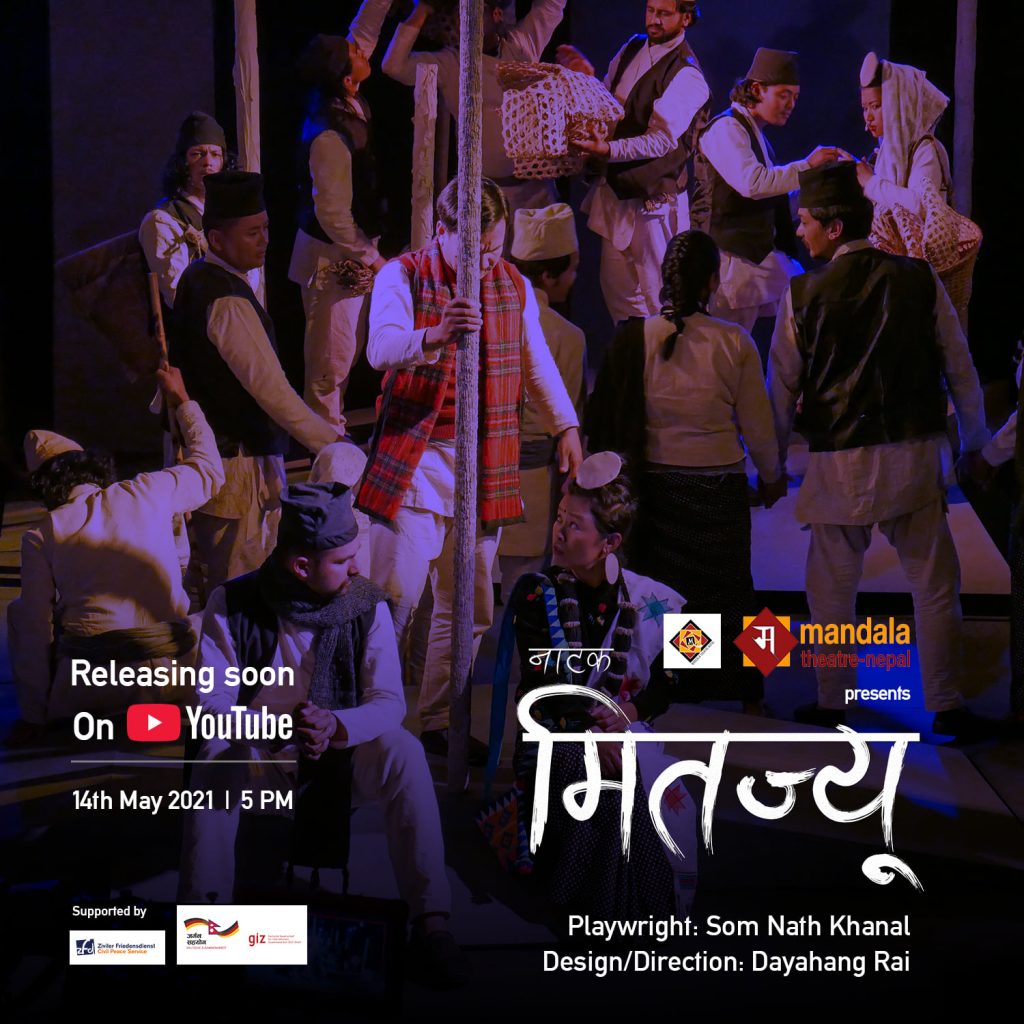 The play Mitjyu staged at the Mandala Theater as the seventh production of Mandala Theater Nepal seven years ago has been rewritten and reimagined after being made public on a digital platform. The play was filmed in the last week of April. The play stars Buddhi Tamang, Bijay Baral, Srijana Subba, Umesh Tamang, Bikash Joshi, Kiran Chamling, Ankit Khadka and Anup Neupane in the lead roles. The play is conceived by Rajan Khatiwada and directed by Shailendra Dhwaj Karki, and will have music by Benuka Rai. More than 50 artists and technicians were involved in the production and filming of the play.
The premiere of the play Mitju is scheduled to be held on Friday, April 14, at 5 pm via the official Youtube channel of Mandala Theatre. After the premiere, there will also be a virtual interaction in the current context of drama and theater. Mandala will broadcast the interaction live through its Facebook page. We warmly request and welcome all the theatre lovers to attend the online premiere of the play Mitjyu and watch the space.